You are here

Worried About a Big Tax Hit?
Worried About a Big Tax Hit?
Submitted by MIRUS Financial Partners on August 8th, 2023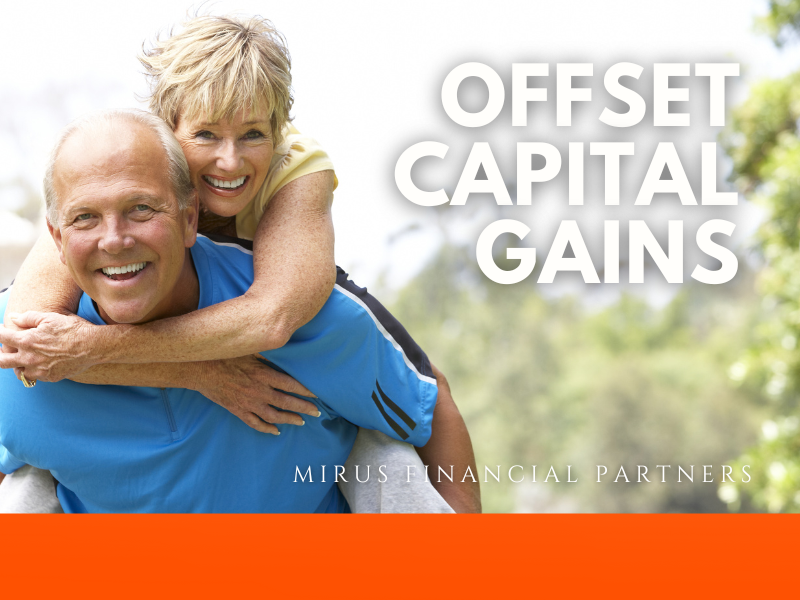 Tax-loss harvesting has been around for a while, but it isn't well known. This financial strategy involves selling off certain investment assets at a loss to minimize capital gains taxes on your investment portfolio. This tactic can be employed to offset capital gains that result from selling securities at a profit. Tax-loss harvesting can also be used to offset up to $3,000 in non-investment income.
However, this strategy only makes sense for investors with taxable investment accounts. That's because many retirement accounts, like IRAs, 403bs and 401ks, are tax-deferred, so they aren't subject to capital gains taxes.
When does it make sense to work with tax-loss harvesting? The math is pretty complicated, but Mirus Financial Partners uses specialized computer programs to help you determine if selling now will help you grow your portfolio in the long term.
As an example, if you accumulated $10,000 in capital gains on eligible investments in 2023, you will be subject to taxes on those gains. If you sell other assets at a loss of $5,000, you cut your taxable capital gains in half.
Additionally, you can buy back the securities sold, at a loss, at a later date. But significant limitations apply.
The Tax Benefits of Tax-Loss Harvesting
Tax-loss harvesting is meant to defer income taxes, not necessarily eliminate them. Using this financial strategy, you can defer the payment of taxes many years into the future. By keeping more of your income invested (instead of paying it out as taxes), your portfolio can continue to grow and compound at a faster rate. That means you won't need to stress over whether you need to withdraw money each year to pay capital gains taxes. To see maximum benefits, it's wise to defer your tax liability until after you stop working or when you predict you will move into a much lower income tax bracket.
Working with Long-Term and Short-Term Capital Gains
Tax-loss harvesting can be used with long-term and short-term capital gains. Long-term is held for more than one year, while short-term capital gains are held for one year or less.
Long-term losses are typically applied against long-term gains first, and to short-term gains secondly. Short-term losses are typically applied to short-term gains. Using this sequence is an important step since long-term capital gains are taxed at a lower tax rate than short-term capital gains.
Using a sequenced approach to tax harvesting creates a tax deferral situation that mirrors tax-sheltered retirement accounts like 401ks and IRAs, even though the money is in a taxable investment account.
What is the Wash-Sale Rule?
There are significant legal limitations to tax harvesting strategies. The wash-sale rule was imposed by the IRS to prevent taxpayers from creating tax losses using this investment strategy. The wash-sale rule states that a loss on a sale is not recognized if the same or substantially identical security is purchased within 30 days of the transaction that resulted in the loss. These restrictions can change each year and are published by the IRS.
There are legal workarounds, but they change a bit every year and they are complicated. Work with a financial planner like Mirus Financial Partners to ensure you are tax harvesting in ways that make sense with your financial goals while complying with sometimes complicated regulations.
Is Tax-Loss Harvesting Right for You?
Tax-loss harvesting can be a profitable strategy for people with certain types of portfolios. The government rules and limitations are specific, and many exceptions apply. Additionally, even if you qualify, it may not make sense for you and your financial goals. If you're interested in finding out more about tax-loss harvesting, call Mark Vergenes to find out if this strategy can help you reduce your tax burden.