You are here

Strategies for an Affordable College Education
Strategies for an Affordable College Education
Submitted by MIRUS Financial Partners on July 20th, 2017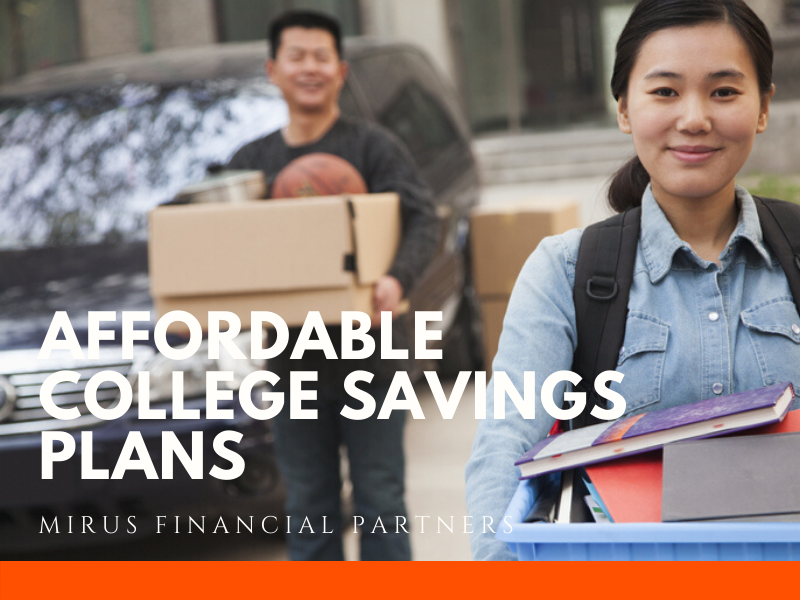 There are over 44 million student loan borrowers in the U.S. with a combined $1.3 trillion in student debt. If you or someone in your family is thinking about the best way to make college more affordable, then read on.
Scholarships and Financial Aid
Many think scholarships are reserved for students with superior grades or stunning athletic ability. But the truth is that there are thousands of scholarships and financial aid opportunities out there for all kinds of students, including people with talents in art, music, language, agricultural interests, public service, military interests, and more. Go online to explore scholarship search engines to better explore your opportunities. Even if you're already in college, don't stop looking for scholarships, And be sure to check out the scholarship search engine available through the College Board.
Even the most talented students rarely get enough scholarship funding to meet all their college needs. Whether your student is in high school or college, student advisors are a great place to start to help you create or refine a plan for funding college. Lastly, don't forget FAFSA, the Free Application for Federal Student Aid.
Create a Budget, and Stick to it
For many students, this will be their first experience with managing a budget that must cover all of their needs. Few students had to consider book purchases or laundry funds in high school. What can your student to do save money?
Talk to your students about the costs of food and beverages. A few trips together to the grocery store can show them that home meal prep and refilling water bottles can save real money. Encourage your students to scrutinize their spending habits and explore how much they can save with simple changes such as making coffee at home instead of buying it on the go
Be open to used items. Avoid buying brand new course materials. Many students can buy used textbooks, rent them, or buy cheaper versions online. Thrift stores are garage sales are also a great place to get items to furnish their college dorm or apartment. Those same thrift shops might also be a great place to find inexpensive additions to their wardrobe.
Finally, look for inexpensive ways to spend social time. Many campuses offer free movies, student mixers, and social clubs. By participating in free campus activities, your student will also increase familiarity with other students on campus, and be on the way to developing the kind of peer support that improves their ability to cope with problems associated with higher education.
Get a Job
Getting a part- or full-time job during the school year (or during breaks) reduces the need for loans and provides an extra buffer against debt. Less downtime also reduces the need to fill up time with movies and dinners out. Students can apply for jobs on campus or look for businesses nearby that allow them to learn about their chosen field.
Check out announcements, flyers, and the college newspaper for local job listings. You can rake in additional income online for freelance work as well. Explore sites like Fiverr, UpWork, or TaskRabbit to find work that best fits you. Most projects are short term and allow you to accept or reject work based on your personal schedule.
When it's Time to Pay off Loans
Once it's time to start paying back student loans, consider refinancing as a way to lower monthly payments or interest rates. Explore sites like Make Lemonade, that offer helpful tips and tools for managing student loans. They recently put together a list of "top student loan refinancing picks for 2017."
It's easy to get overwhelmed with stress and anxiety when attempting to chip away at a mountain of debt. If refinancing still leaves your student overwhelmed, start researching student loan forgiveness programs. You can learn more about them here.