You are here

Preparing for a Divorce
Preparing for a Divorce
Submitted by MIRUS Financial Partners on May 12th, 2015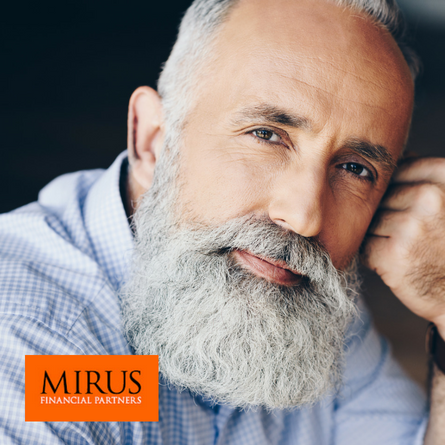 It happens to the best of couples. People change. Life changes. Sometimes we realize that staying married is just not an option. If you, or someone you know, are seriously considering a divorce, there are a number of financial tasks your attorney and financial advisor can help you complete before you file. Being prepared is the best way to protect yourself, your credit rating and your long-term financial security.
Keep Track of Your Bank Accounts and Credit Cards
Losing control of your cash flow is more than inconvenient. It may adversely affect your long-term credit. If divorce is imminent, close or freeze any joint credit card or bank accounts, and replace them with accounts or cards in your name only. Change your passwords for your individual bank accounts, your online banking, debit cards and credit cards. Keep checking your accounts and your credit report for unusual activity.
Catherine I. Roland, Esq. in Lancaster says, "However, leave funds in joints accounts to cover any outstanding checks or automatic withdrawals until the checks clear and the automatic withdrawals can be changed. You may also freeze any lines of credit so no additions are added to the line."
Review Your Online Activity
While you're at it, change your passwords to your email and your social media. Keep your access information secure, and be sure to monitor your online presence carefully with an eye for unsanctioned activity. You may want to adjust your privacy settings on your social media accounts to prevent others from tagging you or posting to your account without your knowledge or permission.
Review Your Insurance Plans
Insurance plans often include joint coverage. You'll need to think through alternate plans for health insurance, life insurance, home or renters insurance and auto insurance. If the plans are in your name, you'll need to remove your spouse. If the policies are in your spouse's name, you'll need to look for alternate plans.
Revisit Budgeting
You should establish a budget so that you better understand whether you will be able to afford to remain in the marital home, or if it should be sold or transferred to your spouse. Once you're divorced, your expenses will change considerably. Work out a post-divorce budget, and consider things like payments or receipt of alimony. Include the costs of your revised insurance plans. Think through receipt or payment of child support or additional child care needed.
Time To Organize and Review all Financial and Legal Planning
Organize all of your important documents such as tax returns, retirement statements, insurance, life insurance, wage statements, credit card statements, and other assets and liabilities you have, including those items considered non-marital. Make files for your passport, marriage certificate, deeds, car titles, life insurance, passwords, wills, and your children's documents.
Time to Consider Bringing in Additional Expertise
Depending on your situation, your attorney or financial advisor may recommend bringing in additional experts. If ownership of a business is involved, you may need a business valuation expert. Forensic accountants can delve into household finances to ensure no assets are being concealed. Vocational experts can help non-working adults evaluate employment prospects.
Divorce is never easy. The emotional turmoil sometimes makes it challenging to be practical. But the right planning will give you the information and the tools you need to smooth the transition into the next stages of your life.
*****
Catherine I. Roland, Esq. can be reached at 717-299-9939 or CRolandLaw@comcast.net Roland Law, LLC 110 East King St., Lancaster, PA 17602. Carl focuses her practice on Family Law, Estate Planning & Probate, Bankruptcy and Social Security Disability.
Mark A. Vergenes is President of MIRUS Financial partners, 110 E. King St., Lancaster; 717-509-4521 or mark@mirusfinancialpartners.com Investment Advisor Representative offering securities and advisory services offered through Cetera Advisor Networks LLC., member FINRA/SIPC. Cetera is under separate ownership from any other named entity. MIRUS Financial Partners nor Cetera Advisor Networks LLC. give tax or legal advice.