You are here

Five Surprising Tax Deductions
Five Surprising Tax Deductions
Submitted by MIRUS Financial Partners on April 2nd, 2015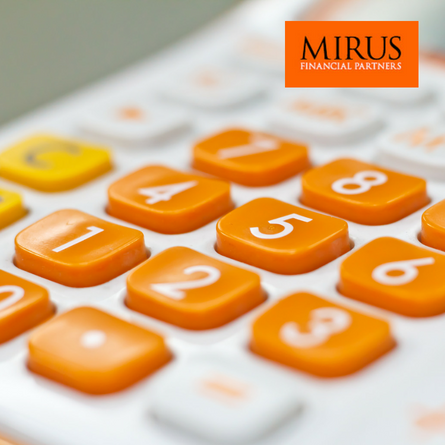 At this time of year I spend a lot of time with tax professionals, organizing and categorizing the business and personal expense incurred over the last year. Maybe that's why I'm momentarily fascinated by the idiosyncrasies of the IRS tax codes. Here are a few examples I found especially interesting…
Pets Can Be a Tax Deduction
If you have a dog (or other animal) for the intent of protecting your property, you may be able to deduct some of the costs of caring for that animal. If you keeps cats to keep your farm, gardens or junkyard free of rats and snakes, you might be able to include their care costs as tax deduction (but come on, if they live on rats, how much are they really eating?)
The expense of moving your pets when relocating for a job area considered a legitimate part of relocations deductions, so don't forget to include those extras costs, which may be substantial if you're moving horses or other large animals.
Home Office Landscaping As a Tax Deduction
Do you work at home? Do clients come to your home to meet? You might be able to deduct lawn care and landscaping expenses if they are important to your home business. If you want to take this deduction, make sure you're ready to explain why the landscaping is relevant – for prestige, to enhance your business cache or if your home business involves gardening or landscaping.
Clarinet Lessons?
While clarinet lessons generally are NOT deductible, they may be if it's part of an orthodontist's regimen to help deal with an overbite. At that point they move beyond lessons into medical treatments. If you've been prescribed a clarinet to correct your overbite, both the cost of the clarinet and the lessons might be a deduction.
Home Pool as Tax Deduction
If your health could benefit from the use of a swimming pool, you might be able to place the pool on your list of tax deductions. If your doctor prescribes swimming (notably for arthritis) you may be able to deduct the cost of installing and maintaining a pool.
But careful – this is one deduction for which the IRS often requires verification.
The Salary You Pay Your Kids
As an independent business owner, I sometimes pay my kids to stuff envelopes or label promotional items? So I was surprised that paying my kids is a potential way to lower my tax bill. Their salaries can be deducted as a business expense from your business income. For my kids, it's really only a matter or $20 here and there, so a tax deduction is not a real possibility for me this year, but if you're paying your children salaries, you're moving some of your company's income from your tax bracket to theirs, where it will be taxed at a much lower rate. If you're paying them a real wage on a regular basis, you should check into this. While these examples are all exceptions, it does illustrate the fact that if you can make a reasonable argument, the IRS will at least consider unusual tax deductions. If you'd like to discuss more conventional ways to ensure you keep more income in 2015, give me a call!
*****
Mark A. Vergenes is President of MIRUS Financial partners, 110 E. King St., Lancaster. You may contact him at 717-509-4521 mark@mirusfinancialpartners.com or at www.mirusfinancialpartners.com.
Investment Advisor Representative offering securities and advisory services offered through Cetera Advisor Networks LLC., member FINRA/SIPC. Cetera is under separate ownership from any other named entity. MIRUS Financial Partners nor Cetera Advisor Networks LLC. give tax or legal advice. Opinions expressed are not intended as investment advice and it may not be relied on for the purpose of determining your social security benefits, eligibility, or avoiding any federal tax penalties. All information is believed to be from reliable sources; however we make no representations as to its completeness or accuracy. All economic and performance information is historical and indicative of future results.