You are here

Changing Jobs?
Changing Jobs?
Submitted by MIRUS Financial Partners on June 6th, 2016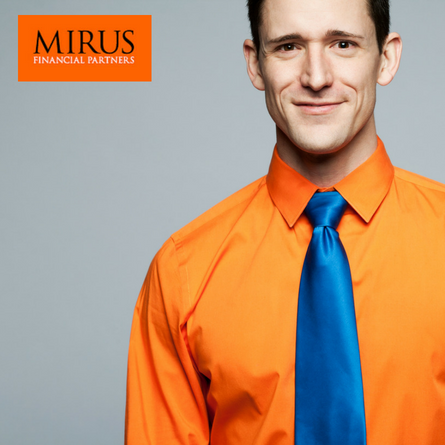 Changing jobs? Consider your retirement fund options carefully.

If you're leaving a job, starting a new job or retiring, you have a lot to think about. If you have a 401(K), 403(B) or 457 at the job you're leaving, you have a few extra decisions to make.
Cashing out is tempting, but it often comes with taxes and penalties which can significantly reduce the lump sum. Instead of cashing out, there are several alternatives that may make more sense with your long-term financial plans. Here are a few options to consider:
Option: Keep Your Retirement Plan With Your Former Employer
Most companies, but not all, allow you to keep your retirement savings in their plans after even after you leave their employ. If you're leaving because of drastic change, such as a layoff, this may make sense for you. Keeping your money positioned for in a tax-deferred account may give you more time to explore your options.
Most employers allow you to keep assets in the plan if the balance is more than $5,000. If you have $5,000 or less, you may need to make sure employers keep the funds in the account, Some plans may automatically distribute the proceeds to you. Either way, you'll no longer be able to make plan contributions or, in most cases, take a plan loan.
*Keeping your retirement plan in place with a former employer may also limit your investment and withdrawal options.
Option: Move Your Assets Into an IRA
Rolling your 401(K), 403(B) or 457 into an IRA ensures you still have the potential to grow your nest egg tax deferred. An IRA often offers greater freedom and flexibility in choosing investment types than are typically available in an employer's plan. Rolling funds into an IRA also empowers you to continue to contribute to the account so you can keep growing your retirement savings.
It's important to research IRA fees and expenses when selecting an IRA provider since. these fees may vary greatly depending on the provider. If you choose to use a Roth IRA you may also be eligible for penalty-free withdrawals for qualifying home purchases or to pay for educations.
Option: Consolidate Your old Retirement Assets Into a new Employer's Plan
If you're moving to a new job, check with your new plan administrator to see if you can roll your retirement funds into their plan. While not all plans offer this option, moving your funds directly into a new employers plan allows you to continue to contribute while keeping your assets in a tax-deferred plan with growth potential. This may be a particularly attractive option if the plan offers loans, but be sure to confirm these details before making a decision.
Watch Out
Whether you choose to keep you retirement funds in place, move them to an IRA of roll them over into a new employer's plan, it is important to pay close attention to the details. Missing key details can cost you significantly. For example, if the distribution check is made payable to you, your employer must now withhold 20% of the rolled-over amount for the IRS, even if you indicate that you intend to roll it over into an IRA within 60 days.
What Should you do?
Where you decide to house your retirement plan should depend on factors such as your former and current employer's plan rules and available investment options, as well as your age and financial situation. Check with your financial advisor to make sure you make the choice that works best for your long-term financial plan.
*****
Mark A. Vergenes is President of MIRUS Financial Partners, 110 E. King St., Lancaster, PA; 717-509-4521 or mark@mirusfinancialpartners.com Investment Advisor Representative offering securities and advisory services offered through Cetera Advisor Networks LLC., member FINRA/SIPC. Cetera is under separate ownership from any other named entity.
MIRUS Financial Partners nor Cetera Advisor Networks LLC. give tax or legal advice.