You are here

8 FINANCIAL CONSIDERATIONS TO REMEMBER
8 FINANCIAL CONSIDERATIONS TO REMEMBER
Submitted by MIRUS Financial Partners on March 10th, 2015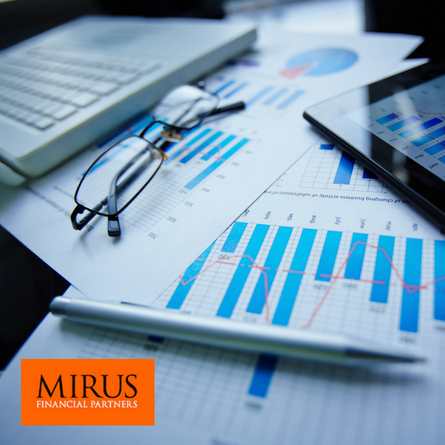 Although that the holidays are safely behind us, it's not too late to revisit your financial resolutions for 2015. In fact, as the due date for 2015 tax returns approaches, this might be the perfect time to review your financial situation.
Can you confidently answer "YES" to all the questions below?
1. Do I Have a Plan for Retirement?
Are you the right path? Can you really retire at my goal age? Do you know what kind of income you'll have, how you'll spend your time, where you'll live, how you'll cover medical emergencies?
2. Are my Assets Protected?
Every time you purchase a new property, change your business, let a child start to drive, your risk profile changes. Make sure you've got it all covered with the right kind of insurance, in the right amount.
3. Are my Investments Properly Allocated in Proportion to my Ability and Need to Take Risk?
As your life changes, your investment needs change. Did your marital status change? Is your child going into college, or graduating? Are you close to retirement, or years away? Make sure your investment strategy is revisited regularly.
4. Are my Stocks Adequately Diversified?
This has been a dynamic year in the market. As funds and markets change in the U.S. and around the world, you should be aware of the impact events have on your portfolio. What worked last year might not be the best answer for 2015.
5. Do I Have Adequate Life and Disability Insurance?
We all need to be prepared for major changes in medical situations and life situations. Your age, family status, job requirements and personal health all dramatically affect your insurance needs. Make sure you've covered.
6. Am I Saving Effectively for my Children's College Costs?
It cost a lot to send a child to college, and costs seem to rise every year. How will your child pay for their education? Even if you're only a few years away from paying for an education, it's not too late to plan.
7. Have I Considered Ways to Save on Taxes?
Small changes in your financial plan can mean big tax savings. Make sure you review things like mortgages, ownership of vehicles and properties, charitable giving strategies, investments, insurance and business structures to make sure you're not missing possible tax advantages.
8. Do I Have Up-to-date Estate Planning Documents?
Are the right guardians and trustees listed in your wills and trusts? Do you want to add or edit your charitable wishes? Do the documents account for the significant changes in estate taxation over the last two to three years? Don't hold off until the end of 2015 to review these critical financial areas. With a little work and some good counsel, you can update your financial plan and increase your peace of mind.
*****
Mark A. Vergenes is President of MIRUS Financial partners, 110 E. King St., Lancaster. You may contact him at 717-509-4521 mark@mirusfinancialpartners.com or at www.mirusfinancialpartners.com.
Investment Advisor Representative offering securities and advisory services offered through Cetera Advisor Networks LLC., member FINRA/SIPC. Cetera is under separate ownership from any other named entity. MIRUS Financial Partners nor Cetera Advisor Networks LLC. give tax or legal advice. Opinions expressed are not intended as investment advice and it may not be relied on for the purpose of determining your social security benefits, eligibility, or avoiding any federal tax penalties. All information is believed to be from reliable sources; however we make no representations as to its completeness or accuracy. All economic and performance information is historical and indicative of future results.