You are here

4 Important Financial Habits Expecting and New Parents Must Know
4 Important Financial Habits Expecting and New Parents Must Know
Submitted by MIRUS Financial Partners on April 9th, 2018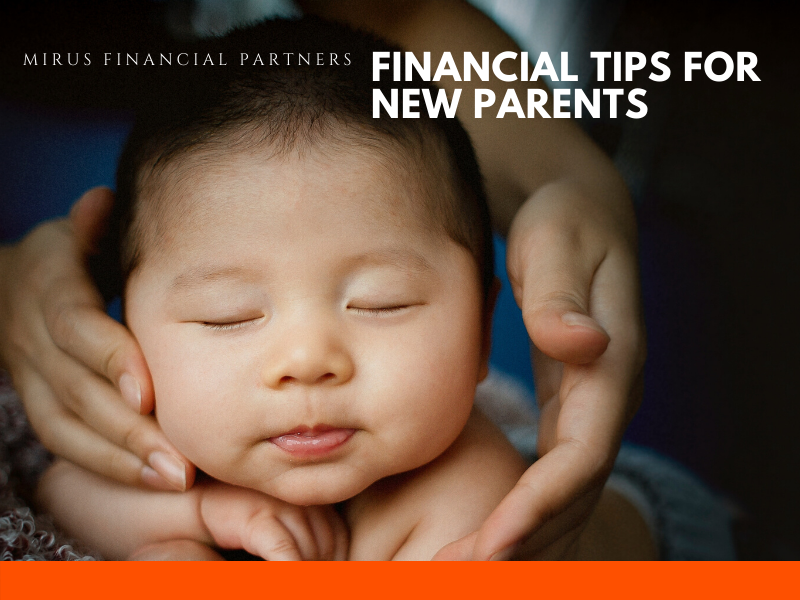 You knew that having a child was going to change everything. Becoming a parent changes almost every aspect of your long-term financial outlook. If you're planning to have a baby, or if you have already welcomed your child into your home, it may be time to rethink some pre-parental financial habits.
Habit #1: Maintain a Healthy Savings Account
New family members bring new responsibilities. Parents must be prepared for surprise expenses, medical bills, and even unpaid leave time if you must stay home and care for the child. Ideally, you'll have a minimum of three months of expenses in reserve. Not sure how to save? Here are some ways many parents find extra money for savings:
Reevaluate how much you spend on cars and trucks. Consider trading in your vehicle for more economical models with better mileage or lower maintenance costs.
Reconsider purchases like boats and motorcycles. If you off extra vehicles like these, you'll save even more by foregoing extra insurance, fuel, and maintenance costs.
Rethink vacations. Big trips cost big money, but even weekend getaways can eat into your savings. Learn to love staycations with your family.
Consider paring down entertainment costs. Movies, dining out, and evenings out with friends really add up, especially if you must add the cost of a sitter into the mix.
Premium communications costs like cable and unlimited data plans can quickly eat through your cash reserves. Downscale your mobile plans and rethink subscriptions to cable, Sirius, Pandora, Netflix, or other premiums entertainment services.
Rethink your choice of grocery stores and your approach to coupons. With a little extra planning, you'll be able to find the cheapest place to buy diapers, who has the best deals on produce, and which stores offer double coupons. Skilled budgeters are sometimes able to save hundreds of dollars on groceries by buying items at a variety of locations and using coupons.
Habit #2: Get Enough Health Insurance
Having a child means needing more healthcare. Young children not only get sick more often, their fragile immune systems mean even small colds can quickly turn into more serious illnesses. If you're currently on a low-cost health plan, this might be a good time to carefully review your health care coverage. While higher premiums may take a chunk out of your paycheck, it may also save you on co-pays and hospital visits in the long run.
For more information on choosing the right healthcare plan, see our blog "What to Ask When Choosing HealthCare."
Habit #3: Be Prepared with Life Insurance and Wills
When you're welcoming a new member into your family, death can seem pretty far away. But as a parent, you not only need to get life insurance to provide for you your child if you pass away, but you also need to create a will that maps out who will take care of your children, and how their life insurance inheritance will be managed until your child comes of age.
Life insurance may be more affordable than you think. Healthy people in their 20s, 30s, and 40s may be surprised at how low monthly premiums can be. If you're unsure how much life insurance you need, read our blog "Protecting Your Loved Ones with Life Insurance."
If you're unsure how to set up a will or a trust, work with an attorney experienced in family law to help you work through all the aspects of custody, inheritances and making sure your child's interests are protected. If money is tight, it's also possible to set up simple wills using online legal services for very little money.
Habit #4: Review Your Financial Assets at Least Once a Year
Once you've started to set up a savings cushion, reviewed your health care, and have life insurance and a will in place, it's important to set up regular annual reviews. Even if you don't meet all your financial benchmarks, an annual review will force you to track your progress to date, and remind you of unmet goals. Mark a date on the calendar, and set it that day aside to spend time reviewing your choices every year. Make sure your plans are up to date, are cost-efficient, accommodate any changes over the past year, and fit your ever-changing family and lifestyle.