You are here

2015 RETIREMENT CHECKLIST
2015 RETIREMENT CHECKLIST
Submitted by MIRUS Financial Partners on March 10th, 2015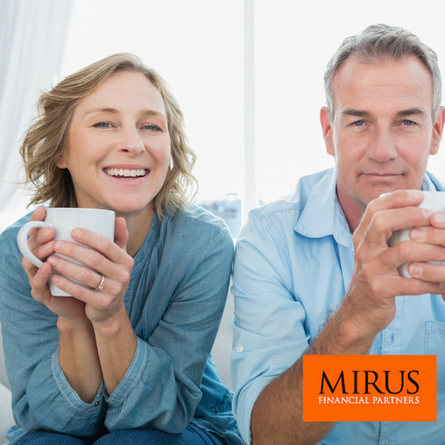 One of the most common questions my clients ask is; Am I ready to retire? Each case is different, but there are a few questions I always ask before making any kind of recommendations:
1. Do You Actually WANT to Retire?
Some people have a retirement date set years ago. They may not feel ready to retire. They may not actually WANT to retire, or they may be open to working a few more years. Staying on the job an extra year or two beyond your planned retirement date may enable you take advantage of your company's match in your 401(k) plan, save a little extra, and delay triggering Social Security, which will maximize monthly payouts later.
2. Can You Afford to Retire?
Be honest about whether you'll have sufficient income and assets to cover your household's retirement expenses and liabilities. It may help to create a financial plan, and "stress test" it. Where is your income coming from in retirement? How long can you rely on that income? You'll want to review anticipated income from Social Security, ongoing wages, savings and investments, retirement accounts such as IRAs and 401(k)s and, if you're really lucky, pension funds. Check out the Social Security Administration "my Social Security" website to get a quick read on your benefit estimate and earnings statement. Take a close look at your savings and retirement funds, like 401 (k)s and pensions. And make sure your investments risk tolerance matches your new income requirements. Make sure you understand how each income source will be taxed. It can be complicated to determine, and you need to make sure you can live on the after-tax income.
3. Is Your Investment Plan Still Appropriate?
If you're retiring, your investments need to be designed around the rest of your lives. Too many people see retirement as a time to cash in and close out investment accounts. I like to remind clients that the whole point of saving and investing over decades to keep enough money set aside so it lasts through your entire retirement.
4. Can You Handle a Dress Rehearsal?
While this is something many people do immediately before retiring, it's actually a great exercise for you at any life stage. To determine what kind of lifestyle you want in retirement, live on that budget for several months – right now. You'll learn what kind of lifestyle you will have on your projected budget. And you may learn that you can live on less now, so you can save more for later.
5. Are You Prepared for Long-Term Health Costs?
Most retirees can expect a U-shaped expense pattern. Early years will probably be a scaled back version of their pre-retirement spending. However, at some point, health care costs may drive expenses up. Prescriptions, sometimes expensive, will probably become necessary at some point. Replacing employee benefits in retirement can be pricey. Many clients are surprised at how expensive health care and dental care costs can be during the retirement years.
6. Are You Prepared for the Passing of a Spouse?
Retirement benefits can change dramatically if a spouse passes on. Pension and social security benefits can change radically if a spouse dies. If you're unsure whether you want to retire, you may want to explore options. Many clients scale back, working part time or seasonally. They may take on a lower paying job doing something they love. Pre-retirement is also a great time to review housing. This might be a good time to sell a large home, or one with lots of maintenance. You may want to explore single-story living or moving out of that great school district into a neighborhood with lower taxes.
Bottom line: Don't limit your options by associating retirement with a specific age. Think about getting a better control your budget, assessing all your options, and then make sure you have a solid understanding of the resources available to create the desired and consistent retirement income you need.
****
Mark A. Vergenes is President of MIRUS Financial partners, 110 E. King St., Lancaster. You may contact him at 717-509-4521 mark@mirusfinancialpartners.com or at www.mirusfinancialpartners.com.
Investment Advisor Representative offering securities and advisory services offered through Cetera Advisor Networks LLC., member FINRA/SIPC. Cetera is under separate ownership from any other named entity. MIRUS Financial Partners nor Cetera Advisor Networks LLC. give tax or legal advice. Opinions expressed are not intended as investment advice and it may not be relied on for the purpose of determining your social security benefits, eligibility, or avoiding any federal tax penalties. All information is believed to be from reliable sources; however we make no representations as to its completeness or accuracy. All economic and performance information is historical and indicative of future results.